In 14 days, the 2018 Dakar Rally came to an end on January 20th in Cordoba, Argentina, and went all the way on the "Long March". The Kamaz team won the truck team championship and third place in a row, matching the

Dongfeng Cummins

Engine Co., Ltd. ISZ13 engine. The No. 502 Kamaz Racer won 10th place. This is also another dazzling achievement of the Kamaz team after the 2016 and 2017 Silk Road Rally won double championships, again confirming the tough power of the "Trump" team.

The environment is comparable to "purgatory," and in the upsurge of retirement, No. 502 Camazzi has won the top ten!

This is the most difficult time for the Dakar Rally to come to South America. It is difficult for ordinary people to imagine how bad the environment is. During the day, riders must withstand high temperatures of 40 degrees, and in the evening they must spend a low temperature in the sub-zero temperatures. They must experience deserts, heavy rain, and enduring high altitude sickness. Rollovers, burning cars, fuel cuts, food shortages, and even giving up on dangerous situations such as racing accompanied the entire game.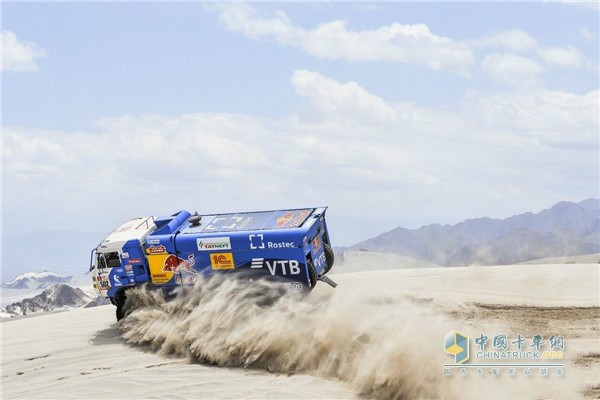 Karmaz Racing

In a hostile environment, only 19 of the 44 teams completed the race. The Karmaz raced through the sandstone and "stuck hard" with the steep slopes. In the eighth stage, the No. 502 car was the first in the truck section. With skilled driving skills and tenacious physical qualities, Kamaz The 500th car was finally in the group of trucks! The 502 car won the 10th place in the rankings, allowing the fans to witness the passion and toughness of the Karmaz team!

"Very Good!" Highly praised by race car driver 502

The engine used in the No. 502 car is exactly the custom-developed ISZ engine developed by Dongfeng Cummins. It is designed and developed according to the highest standards in terms of performance. Its parameters and the Kamaz team won the championship in the "Silk Road Rally" not long ago. The same engine: displacement 13L, horsepower and torque up to 1060HP, 4500N.m, dynamic performance like a beast-like, flexible and strong.

"Very Good! This engine has very stable power performance and has not delayed the game due to engine problems." After the race, the 502 race car driver gave the Dongfeng Cummins ISZ engine a high rating.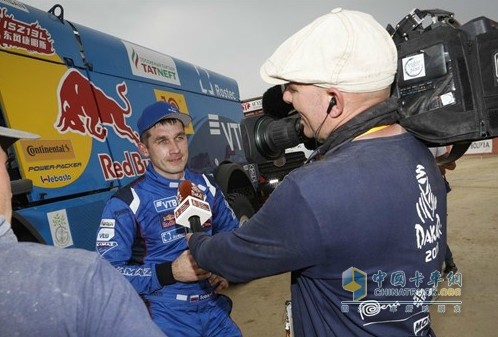 502 Racing Riders evaluates Dongfeng Cummins ISZ Engine

The championship racer of the "2017 Silk Road Rally" finally won the truck group championship with a 6-minute lead over the second place. The results achieved in this Dakar Rally also better validated the superiority of this ISZ engine in terms of reliability and dynamics.

Readings:

PVC Board Cutting,PVC Board Cutting Equipment,Advertising Cutting Plotter,PVC Board Cutting Machine

Jinan Zhuoxing Intelligent Technology Co., Ltd. , https://www.zhuoxingcutter.com