Model NO.: TE-8040
Capacity: 300 - 500ml
Volume: 500ml
Trademark: TEKORO
Origin: Guangdong, China
Type: Wheel Hub Deoiling Chemical
Brand: Tekoro
Validity: Three Years
Specification: CE, RoHS, SGS, GMP
Acid-free and pH balanced formulation

Turns red as dirt and grime is penetrated

Safe for use on wheels various wheel finishes

Great results on high-end aluminum and alloys

Safe on painted; anodized and clear coated wheels

 

Tekoro Wheel Cleaner full effect is a highly effective, acid-free and pH balanced rim and wheel cleaner that is safe for all wheels, including aluminum and alloys. This formulation is also effective and safe for use on painted wheels and will not deteriorate clear coats. Product attributes: Acid-free and pH balanced, turns red as dirt and grime is penetrated, safe for use on wheels: aluminum and alloys; painted, anodized and clear coated.

WHY CHÖOSE ÜS  

1.Guaranteeing quality 

2.Focusing on fine chemical market and requirements many years.

3.Certificates of ISO9001, ROHS, TUV, ASTM,REACH, etc.

4.Production capability more than 6 million pcs/cartridge per month

5.Exported to more than 50 countries and regions;

6.100% inspection before exporting and 100% after sales service following.

7.On going creation and innovation can go beyond.

FAQ:

Q1:Can you print our logos?

Yes,customized logos can be print on the products according to your requirements.

Q2:Is that factory price?

Yes,we assure you all prices are based on factory.

Q3: What is your delivery date ?

Within 30 days once we confirm the packing artwork .

Q4:What documents are available?

A full range documents including commercial invoice, packing list, Bill of Loading Original, MSDS and relative certificates can be provided. 

 

 

Contact:

We will reply your email or fax within 24 hours . 

You can call us any time if there is any questions on our products. 

 

TEKORO'S WORD, WORD' TEKORO

intake manifold cover

A Custom intake the Create for your Vehicle for Restoration or Racing.

The primary function of the intake manifold is to evenly distribute the combustion mixture (or just air in a direct injection engine) to each intake port in the

Cylinder Head

(s). Even distribution is important to optimize the efficiency and performance of the engine. It may also serve as a mount for the carburetor, throttle body, fuel injectors and other components of the engine.

Due to the downward movement of the pistons and the restriction caused by the throttle valve, in a reciprocating spark ignition piston engine , a partial vacuum (lower than atmospheric pressure ) exists in the intake manifold. This manifold vacuum can be substantial, and can be used as a source of automobile ancillary power to drive auxiliary systems: power assisted brakes , emission control devices, cruise control , ignition advance, windshield wipers , power windows , ventilation system valves, etc.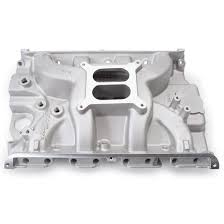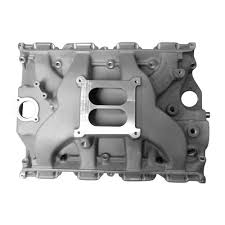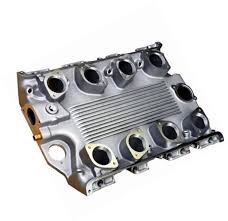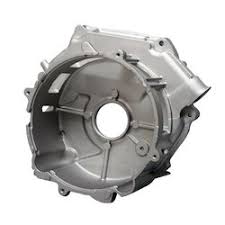 Intake Pipe,Aluminum Intake Pipe,Aluminum Mold Intake Pipe,Aluminum Die Casting Intake Pipe

Ningbo Jinyao Machinery Company. LTD , https://www.cardiecastingmold.com