Ten years of quality manufacturing, ten years of hard service. From 2007 to 2017,

Xi'an Cummins

has gone through a full decade. In the past ten years, Xikang's sales growth reached a compound annual growth rate of 18%. In 2016, sales volume increased by 115% year-on-year, especially in the subdivided areas. The company has always been committed to becoming the most trusted partner for its customers.

Focus on subdivision customization services

"There is a huge market space in the subdivided areas. We are also catering to the needs of users and looking for subdivided areas suitable for the characteristics of products, such as express transportation, dangerous chemicals transportation, urban construction dregs, etc."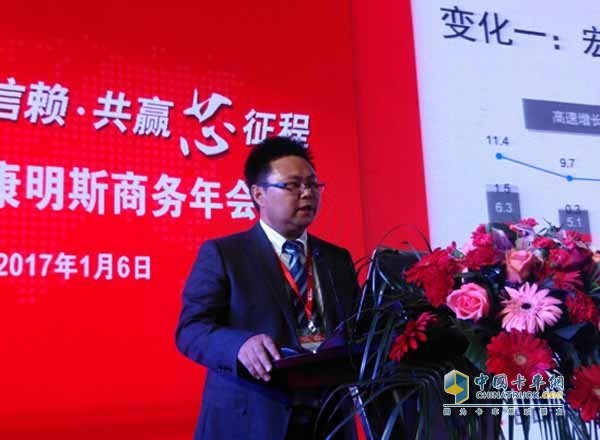 Xia Cummins Customer Support Director Cai Xian

The excavation of Xi'an Cummins in the subdivided field in 2016 is obvious to all, especially for Shaanxi Airlines in the field of express transportation, which has launched the Shaanxi Automobile Cummins X3000 for long-distance transportation and the Shaanxi Cummins M3000 series products for short and medium distance.

As we all know, the express transportation requirements are fast and efficient, which requires high product reliability and low failure rate. However, the quality of ISM11 million kilometers without overhaul has been verified, and it has become the best engine choice for express logistics companies. Not only that, Xi'an Cummins has also launched a customized service to make users more useless. According to Cai Xian, the director of Xikang's customer support department, many express delivery companies are more concerned about the operating cost of a single car, even one kilometer per kilometer. Therefore, there is a whole set of simple and effective costs in car ownership, car use, and tube management. In response to the bid, Xi'an Cummins Field intends to implement a customized packaged service program to fully meet the urgent needs of customers.

"We use historical trajectory intelligence analysis to help customers find the optimal vehicle configuration to meet actual operating conditions based on the user's actual transportation route, cargo nature, vehicle speed, etc. Then rely on Xikang SC-CLOUD intelligent service platform, precise fuel consumption Statistics, line management, driving behavior analysis, engine data analysis and other functions, provide timely data support for customer management, comprehensively enhance the visualization and transparency of various indicators, give users a best service protection plan, and achieve absolute peace of mind , Rest assured!"said Tsai.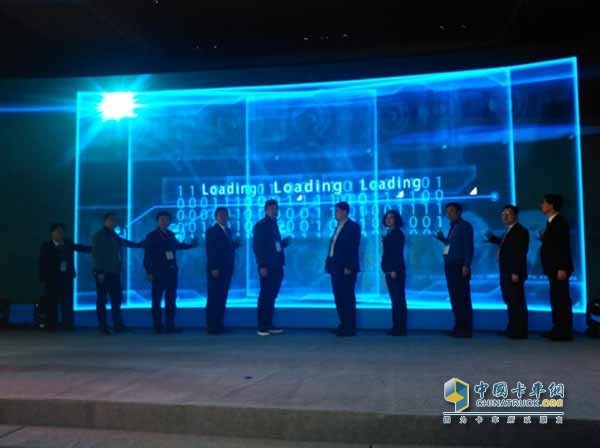 SC-CLOUD Intelligent Service Platform Released

After making some breakthroughs, Xi'an Cummins will continue to explore subdivided areas in 2017, especially in the field of fresh cold chain. "The fresh cold chain has the highest requirements on the reliability of the product. Once the vehicle is out of order, preservation will lose its significance. At this time, the advantages of our engine will be highlighted, with high reliability and safety, and it can be better protected. Not only that, but the port tractor market is also favored by Xi'an Cummins, and Cai said that 2017 will depend on products and services to set a benchmark for subdivision.

Excavate a long way to go

For ten years, Xi'an Cummins has established a certain amount of market influence, but it is still far from enough for companies. To grasp the future market, Cai Xian puts forward "users, channels, and services" as the three key points for market development. At present, the most important thing is the channels.

In Cai Xian's view, only by successfully grasping the sales channels can we have the opportunity to truly understand the Xi'an Cummins Engine. Xinjiang is the best case for channel sales. As the largest market of Xi'an Cummins currently, through the user's previous purchase, the product has a quick understanding of the product and thus promotes the users' word-of-mouth communication and secondary sales. Such successful cases must be promoted to other markets.

In recent years, with the deeper cooperation with Shaanxi Auto Trucks, Xi'an Cummins has been sharing more and more channel resources with Shanxi Auto. "Before entering the Hebei market, everyone was not optimistic. This was not Shaanxi Shaanxi's absolute advantage market. For this reason, we tried to develop a trial model to allow users to perceive and recognize our products." Cai said that only let After the user can really understand the characteristics of the car model, the advantages of the engine, and thus have the desire to further car purchase.

The launch of the trial car was praised by the imagination. The product promotion activities based on it have also attracted the attention of many users. Many of them are "road-to-powder", and the product has been recognized by users unprecedentedly. The sales volume of more than 200 units in a single month is not only unexpected but also reasonable.

Ten years of dynamism, thanksgiving and trust. While paying attention to channel construction, Xi'an Cummins did not forget the beginning of the heart. In 2017, Xikang will also focus on users and give back to customers through a series of gratitude and care activities.

Ten years of precipitation, thick and thin. In 2017, Xi'an Cummins found the right position, did a good job of channel, dig deeper, and was ready to pick up his sleeves to cheer up. Let us wait and see!

The function of a quick-release valve is to rapidly exhaust air from the controlled device. It is normally located adjacent to the controlled device, rather than requiring exhaust air to return and exhaust through the control valve. This decreases release time.

A quick release valve allows the brakes to release quickly and fully, by allowing the pressurized air to exhaust near the Brake Chambers. a quick release valve is placed close to the front brake chambers between the foot valve and the air chambers. When the brakes are applied, air from the foot valve flows through the quick release valve to the chambers in the normal way


Amercian Truck Brake Valves,Bendix Air Brake Valves ,Air Brake Control Valves,Brake System Spare Parts

SHANGQIU FLAT WORLD MACHINERY CO.,LTD , https://www.flatworldtrucks.com